Save the date!
Join Diverse Harmony for our next concert on June 30, 2018, 7:30 pm at Seattle First Baptist Church.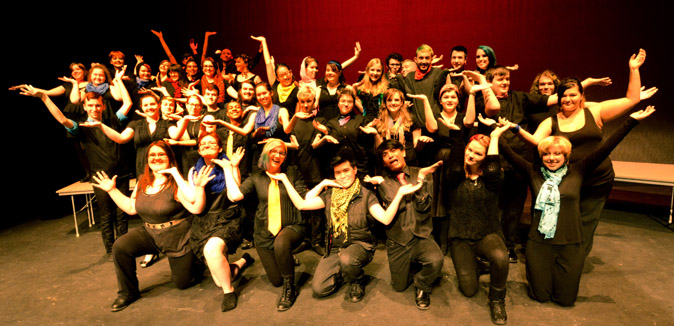 Spectrum
The Diverse Harmony Ensemble
We are proud to add a young adult small ensemble to the family. Below meet our initial 13 member group, having made a yearlong commitment to perform and promote Diverse Harmony. We asked each member to tell us their name, what pronoun they prefer, what brought them to DH, a favorite animal, Disney character, type of music and what they like about DH.
Our Mission
Diverse Harmony is the nation's first queer-straight* alliance youth chorus. Based in Seattle, Washington, our 58-member chorus presents music that opens the hearts and minds of communities and provides a safe environment for youth of diverse backgrounds to share their love of music and be accepted for who they are.
Our vision is a world in which differences are celebrated.
Our mission is to create a safe, affirming environment where each person is accepted for who they are.
Our common bond is the love of music and performance arts.
We use our passion and the power of music to inspire all to celebrate the differences in our homes, communities and the world.
*Diverse Harmony was formed in 2002 as the nation's first gay-straight alliance youth chorus. Since that time, we have realized that the term gay does not encompass our entire chorus family. In 2014, we are fully supporting our community by identifying as a queer-straight alliance youth chorus. Queer is an umbrella term that supports gays, lesbians, bisexuals, trans-individuals, asexuals, queers, questioning individuals, allies and other individuals that may not identify with those titles. We believe that everyone should be loved for who they are and represented with the appropriate language and queer is the appropriate term for our Diverse Harmony family. For more information on the term queer, please visit PFLAG by clicking here.
Our Story
Diverse Harmony was founded in Seattle in 2002 as the nation's first queer-straight alliance youth chorus. Over our thirteen seasons we have grown to nearly 60 members, and have brought performances to communities throughout Seattle in our regular two-concert season. The chorus has also performed tours to Denver, Chicago, Montreal, Miami, and Portland. Diverse Harmony is a member of GALA Choruses (the Gay and Lesbian Association of Choruses) and is considered a leading youth chorus among its membership due to our longevity and large membership.
In tandem with our successful performances, Diverse Harmony serves as a safe space for our singers, youth age 13 to 22 who identify as queer, gay, lesbian, bisexual, transgender, questioning, and allied. Weekly rehearsals have become a home base for many of our youth where they can feel respected and accepted, and have fun making music together.
No tuition or membership fee is required of singers, and we accept all levels of musical ability.
Save the date!
Join Diverse Harmony for our next concert on June 30, 2018, 7:30 pm at Seattle First Baptist Church.
Board of Directors
Bob Sittig, President
Bob Sittig is the retired administrator of Seattle First Baptist Church.  As a result of his association with the church, he has watched Diverse Harmony grow since its inception as the chorus has rehearsed at that facility throughout its existence.  A retired Mechanical Engineer he spent his career in industrial process machinery design and corporate management.  As a father of three and a grandfather of seven, Bob has an appreciation for the struggles young folks face in today's fast pace environment and he feels that Diverse Harmony plays an essential part in providing a safe and encouraging place for those who can't find it elsewhere.
Steve Walker, Vice President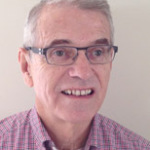 Steve Walker is the Vice President of Diverse Harmony. He was formerly the Executive Director of the National Gay Pilots Association and a retired airline pilot. He also serves on a commission at Seattle First Baptist Church. He is excited to serve our queer youth at Diverse Harmony and help them gain their own identities through the love and sharing of music. As a music 'geek' throughout school, music was his primary escape while dealing with his own sexual identity.
Saundra Whittemore, Secretary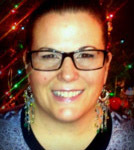 Saundra has worked with youth and families since 1989 and currently works with kids and families in home and community settings through Wonderland Developmental Center. She lived aboard a boat when first moving to Seattle and loves the beautiful Pacific Northwest more than any of the places she has lived worldwide. Saundra's passion for supporting DH and QSA youth shines through in her interactions with the youth and as she serves on the board of Diverse Harmony.
Metta Williams, Board Member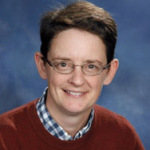 Metta joined the board because she is a big believer in Diverse Harmony's mission of building a community. She says youth deserve our efforts to provide a safe, welcoming place for them to explore what community can mean for each of them. She has experience as the Treasurer for Seattle First Baptist Church which helps her fill this role for Diverse Harmony. Her career life is as an insurance agent for Aflac, and what's left of her time she spends in the yard with her dog Pejsku. 
Donate to Diverse Harmony
Diverse Harmony sustains its powerful vision through the generous gifts of individual donors like you. Whether it is your love of music, your belief in our mission, or both, please consider making a deductible donation to Diverse Harmony. Your donation allows us to continue sharing our music and building community together. It goes without saying that every amount helps! Please consider making a tax-deductible contribution today.
Our young singers pay no membership fees or dues to perform, and we also make free concert tickets available for all youth age 22 and younger. Please consider making a donation today. Diverse Harmony is a 501 ©(3) nonprofit organization. Gifts are tax deductible to the extent allowed by law.
A donation of $60 could fund food and beverage for the singers' snack break at one of our weekly rehearsals.
A donation of $150 could cover gas for two vehicles of singers and chaperones to one of our tour performances.
A donation of $300 could cover the cost of a session of supplemental music or dance instruction for the youth.
A donation of $650 could provide performance shirts for all our singers.
A donation of $1,000 covers the cost of an upgrade to our audio equipment for rehearsals and performances.
A donation of $5,000 could provide funding for the youth to work individually with a counselor or caseworker on issues of coming out, bullying, and school stresses.
A donation of $10,000 could underwrite the cost of a performance tour for the full chorus.
If you would prefer to send your donation via check, please mail to:
Diverse Harmony
1111 Harvard Ave
Seattle, WA 98122
For interest in Sponsorship opportunities please contact info@diverseharmony.org